Chair
Prof. Dr.-Ing. Uwe Clausen
Prof. Dr.-Ing. Uwe Clausen, born 1964 in Düsseldorf, studied Computer sciences at the University of Karlsruhe (TH) and graduated at TU Dortmund University.
After having worked as scientific employee, he became head of the Traffic Logistics department at Frauenhofer IML. Subsequently, he worked for Deutsche Post AG as project manager for logistics and later on as managing director of the subsidiary IPP Paketbeförderung GmbH in Austria. In July 1999, he joined amazon.de in Bad Hersfeld and, finally, he became European Operations Director at amazon.com before he returned to Frauenhofer IML on February, 1, 2001 as one of the directors of the Institute. At the same time he started his work as the director of the Institute of Transport Logistics. From July 2002 until July 2005 Prof. Clausen was dean of the faculty of mechanical engineering at TU Dortmund University and from July 2005 until August 2008 he was vice dean of the very same faculty.
Today, Prof. Dr.-Ing Uwe Clausen is director of the Institute of Transport Logistics and director of Frauenhofer-Institute for Material Flow an Logistics IML.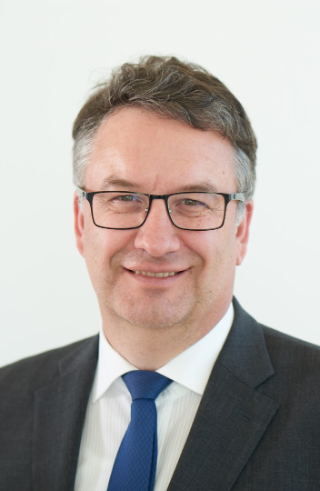 Prof. Dr. Ralf Elbert is Professor and Chair of Management and Logistics at TU Darmstadt since 2011. From 2009 to 2011 he held an assistant professorship at TU Berlin for Logistic Services and Transportation. His research focusses on the management and planning of transportation networks. (especially intermodal transportation networks), specifically on the anylysis of freight mode choice decisions, efficiency improvements by information sharing and measures for increasing utilization of transport capacities. Further research fields are warehouse management and the integration of human factors in intralogistics systems as well as the management of logistics and production networks. Simulation modeling is the preferred research method throughout most of his work.